CYLINDER BLOCK AND HEAD
Product origin SHANDONG,CHINA
Delivery time in stock
Supply capacity 10000
The Cylinder block and head is applying to different type of heavy duty trucks. Cylinder block and head can be used for Sinotruk model, Shaccman model and other model heavy duty truck.
The Cylinder block and head is kinds of consumable parts, We have our own spare parts depot and the stock is plenty , so that we can provide immediate delivery to our clients.
CYLINDER BLOCK AND HEAD
The cylinder is a common power component in mechanical equipment. The cylinder is composed of cylinder, end cover, Piston, Piston Rod and seal, etc. Cylinder converts the pressure energy of the Compressed air into Mechanical Energy and drives the mechanism to achieve reciprocating linear motion, swing or rotary motion.
| | |
| --- | --- |
| Part No. | 612600011729 |
| Part name | cylinder block WP10 |
| size | 940*340*470mm |
| weight | 320kg |
The cylinder block is the main body of the engine, connecting the cylinders to the crankcase, and is the supporting framework for mounting the Piston, the solar collector crankshaft, and other parts and accessories. The upper part of the cylinder block is a parallel cylinder cylinder with a cylinder liner. The lower part of the cylinder block is the crankcase for mounting the crankshaft. Various accessories, such as a generator, extension cord engine bracket, can be mounted on the outside of the block. Most cylinder blocks are made of cast iron or aluminum alloy
| | |
| --- | --- |
| Part No. | 612600040299 |
| Part name | cylinder head WP10 |
| size | 225*150*125mm |
| weight | 15.75kg |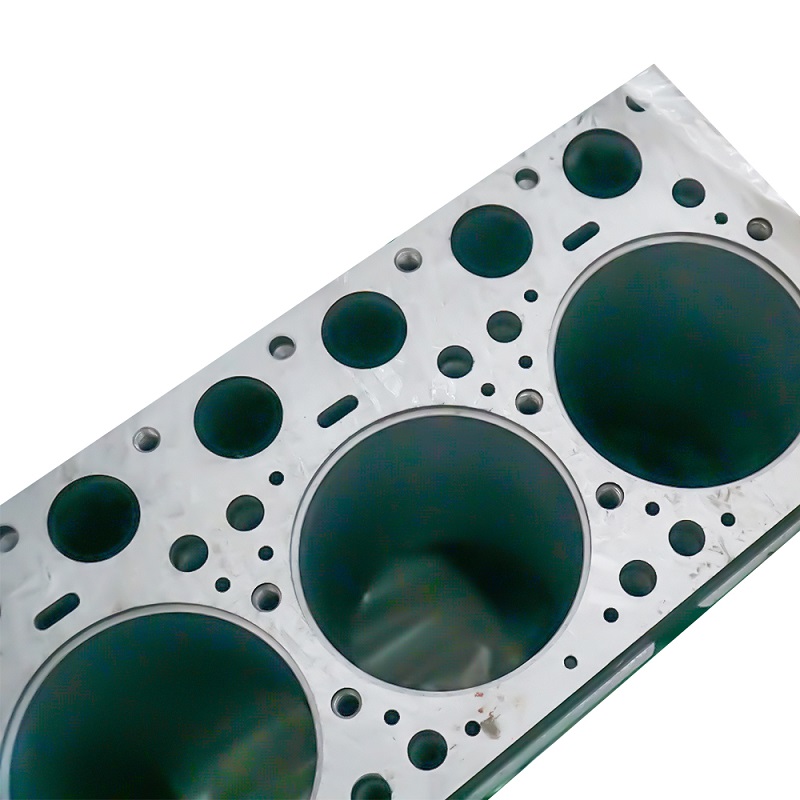 The role of the cylinder head is to seal the cylinder, together with the Piston to form a combustion space, and withstand the role of high-temperature and high-pressure gas. The cylinder head bears the mechanical load caused by the Air Force and the fastening of the cylinder bolts, as well as the high thermal load due to contact with the high temperature gas. In order to ensure a good seal of the cylinder, the cylinder head can not be damaged or deformed. To this end, the cylinder head should have sufficient strength and stiffness.