SHANTUI CRAWLER DOZER FOR CONSTRUCTION
Brand SHANTUI
Product origin China
Delivery time 45 days
Supply capacity 1000 pcs
Shantui crawler dozer for construction is belong to SD22 series, the bulldozer adopts Shantui's patented technologies, includingcentral lubrication, central pressure measurement, and automatic track tensioning technologies, and won the sole national golden quality award in China's bulldozer industry.
With multiple working devicesand cabs, this product can meet the operation demands for diversified working conditions and is an ideal high-efficiency machine for earth-moving operations and bulk material handling.
SHANTUI CRAWLER DOZER FOR CONSTRUCTION
The specification of Shantui crawler dozer for construction is as bellow:
Dimension: Length × Width × Height (mm) (excluding ripper): 5495×3725×3745
Operating Weight (t) (excluding ripper): 23.4
Engine Model: Weichai WD12G240E206/ Cummins NT855-C280S10
Net Power/Rated Speed (kW/rpm): 162/1800
Ground Pressure(Mpa): 0.077
Blade Type: Straight tilting blade Angle blade U blade Semi-U blade
Blade Capacity: 6.4 for straight tilting blade 4.7 for angle blade 7.5 for U blade 7.0 for Semi-U blade
Applicable Working Conditions: Bulldozing, digging, landfill, and other bulk operations.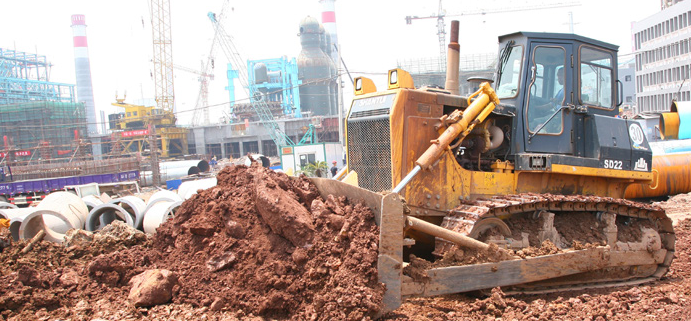 The power system of Shantui crawler dozer is adopted Chongqing Cummins NT855-C280S10 engines feature the high power, efficiency and energy.The effective supercharger not only improves widens the effective zones of engine, but also drops the effective zones of engine,but also drops the fuel consumption by 12-21g/KW.H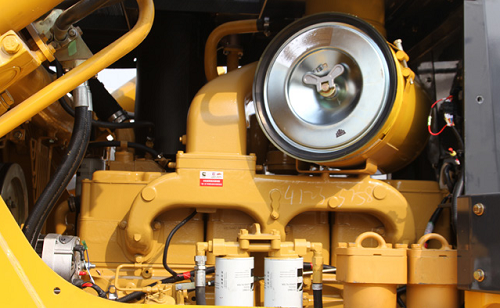 The advanced lubrication system of Shantui crawler dozer could enabl engine parts to work under the constant oil temperature,the low oil pressure and the varied flow, reducing the engine friction power and thus prolonging the engine.