TANK SEMI TRAILER FOR FLOUR AND POWDER MATERIAL TRANSPORTATION
Brand HOHAI
Product origin SHANDONG,CHINA
Delivery time 30 Days
Supply capacity 10,000
Tank semi trailer for flour and powder material transportation using the vehicle power to drive the Air compressor, the Compressed air is piped into the air chamber of the lower part of the sealed tank body, and the powder particles on the air chamber are suspended into a flow state. When the pressure in the tank reaches the rated value, the discharge valve is opened, flowing material is transported by pipeline flow.
This tank for powder material transportation and tank semi trailer for flour transportation have Low residual rate(almost zero) and tank material can be chossen by customer's demand,such as Carbon steel / Stainless steel / aluminum
TANK SEMI TRAILER FOR FLOUR AND POWDER MATERIAL TRANSPORTATION
Tank semi trailer for flour and powder material transportation is made of advanced technology, have the advantage of strong and durable.,Large carrying capacity, fast discharging speed, small residue. High overall strength, good rigidity, good bearing pressure, good performance and so on.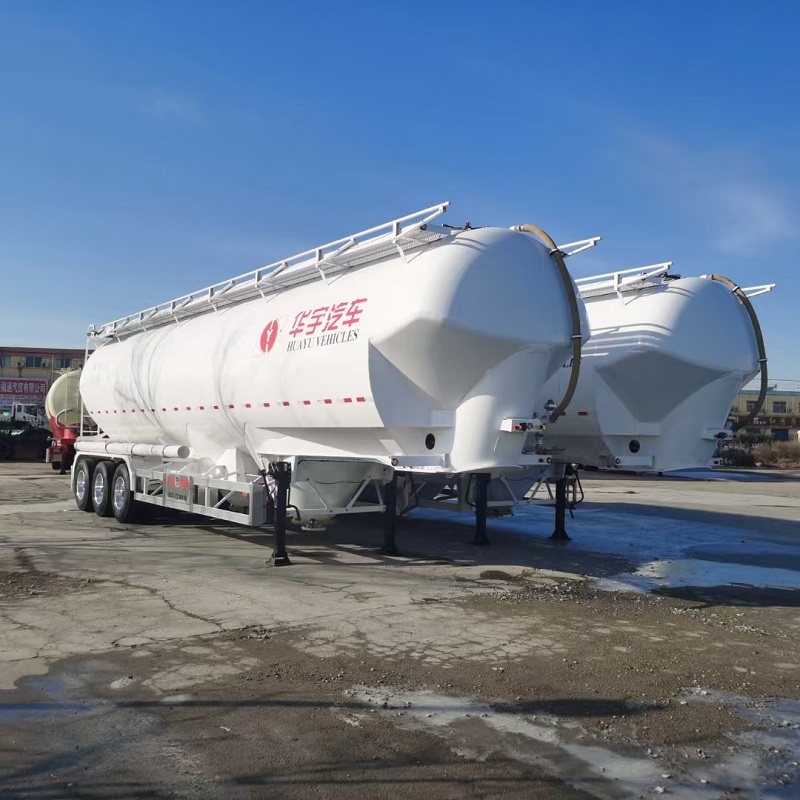 In the tank, the layout is reasonable, can effectively shorten the discharge time.
Below is the picture of tank semi trailer for flour transportation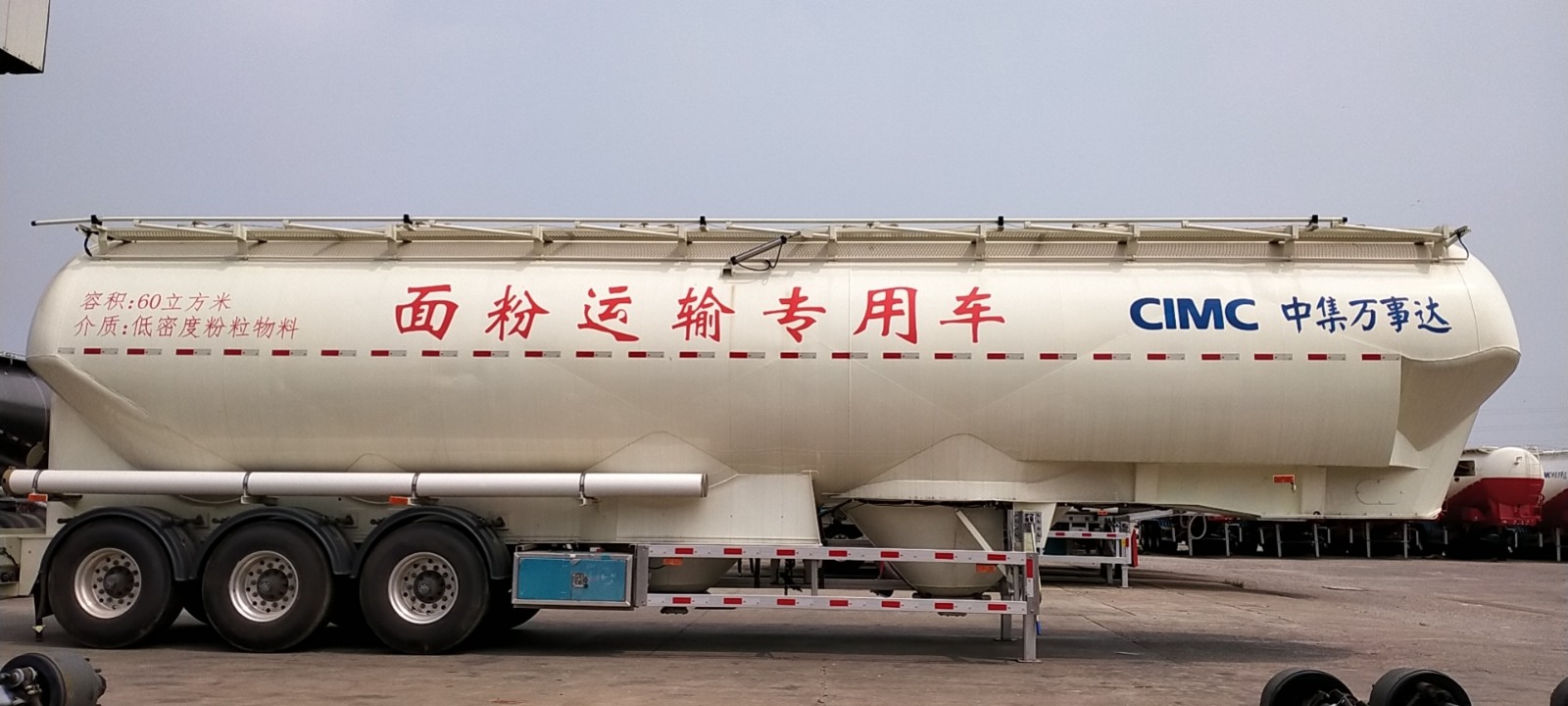 Application

For transporting cement, flyash, flour, PTA etc.

Axles

2 ~4 axles

Capacity

From 25M3~60M3

Tanker Material

Carbon steel/Stainless steel/Aluminium

★ Low residual rate(almost zero)
Our products are all original ones from the factory, so the quality is good, the price is competitive and the delivery time is quick.As for the after-sale service, it is comprehensive and in time.
The models of our products are: Sinotruk, Shaman and other models made in China.
Please contact us for more information. I will do my best to answer all your questions.